Well our new Exadata showed up this week. We had a pretty nice lab environment already. A bunch of Dell's, some IBM's, several Sun's. We have a couple of EMC Sans as well (we actually threw away a whole EMC rack to make room for the Exadata). And of course we have every version of Oracle from 8i to 11gR2. It's a good learning environment. It also let's us try things when clients have a specific set of versions that we want to mimic. So now we have an Exadata V2 as well. We've had the delivery date on the calendar for several weeks. For some reason it reminded of the Weird Al Yankovik song Weasel Stomping Day.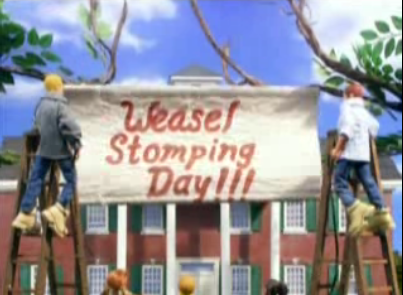 It's probably a sad reflection on how geeky we are that everyone is running around all excited like it's Christmas or something.
Here's a few pictures:
It's a really fast machine by the way. In fact, we had trouble keeping up with it from the moment we got it off the truck.
Really fast, and slippery. Well in a couple of days we can actually turn it on (we're supposed to let it acclimate to our environment). On Friday afternoon we're going to have a happy hour to celebrate our newest edition. Wade calls it a sip and see. We'll probably take a few pictures of ourselves with the little bundle of joy and sing a chorus of a festive Weird Al song, or maybe two. Come on by if you're in the neighborhood!