Well we had to give it a shot.
So we created an Oracle Exadata Storage Server Software CELLBOOT USB flash drive. I'm not kidding, that's what the Oracle/Sun guys decided to call it. They didn't even use an acronym in the manual (I guess "ESSSCB USB FD" doesn't roll off the tongue much better than the whole thing anyway). We used the make_cellboot_usb utility to create the thing off one of our storage servers, which by the way was not that easy to do, since the USB ports are in the back of the 4275's and they are not easy to get to with all the cabling that's back there. Anyway, once we had the little bugger created we pulled it out of the back of the rack and booted a Dell Latitude D630 off of it. Here's a picture: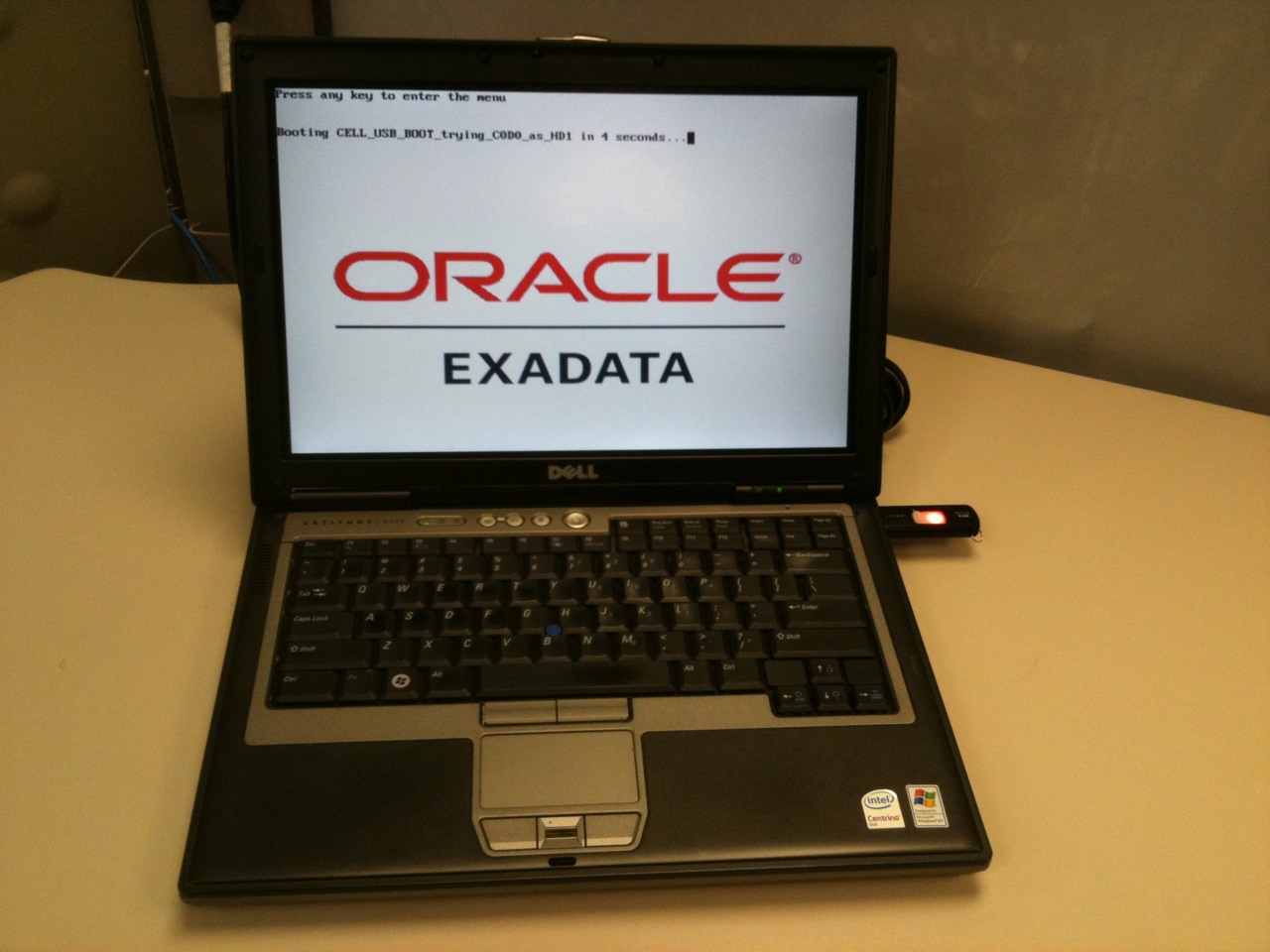 Notice the thumb drive is all lit up like a Christmas tree.
Here is a close up of the screen (in case your eyes are going bad like mine):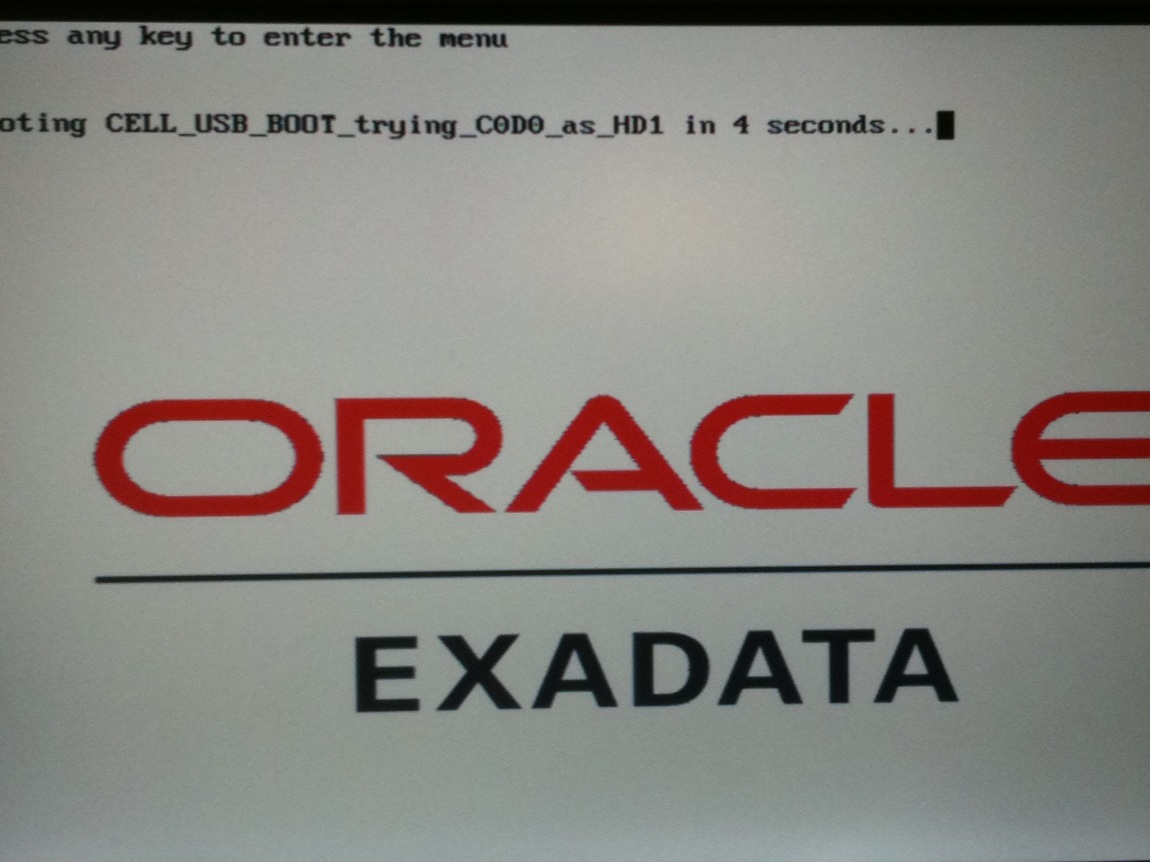 So we tried a couple of different options but eventually got to this screen: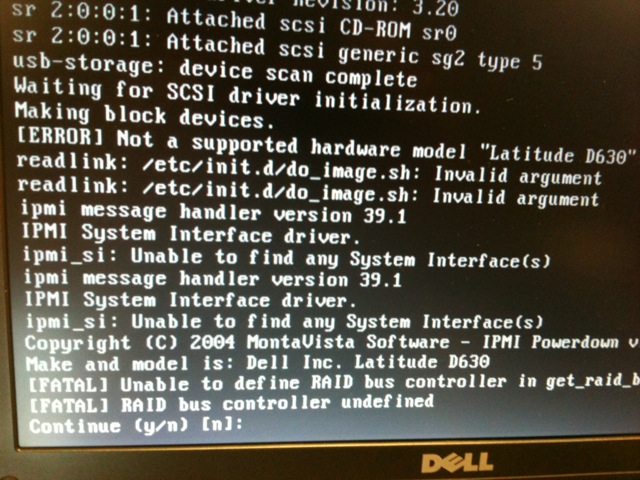 Notice the ERROR line in the middle of the screen. Somebody wisely put a check in the boot procedure to verify the machine type, presumably if it's not a Sun 4170 it will throw an error. We thought about hacking the system but decided not to at this point as we had real work to do. (maybe later when we've got nothing else to do)