I had a great time at DOAG 2016. It's one of the best run conferences I've been to! I did a quick cameo during the keynote to talk about performance in Oracle's cloud. Nothing like being on stage with a guy wearing a tie. 🙂 Thanks Andrew for inviting me to say a few words.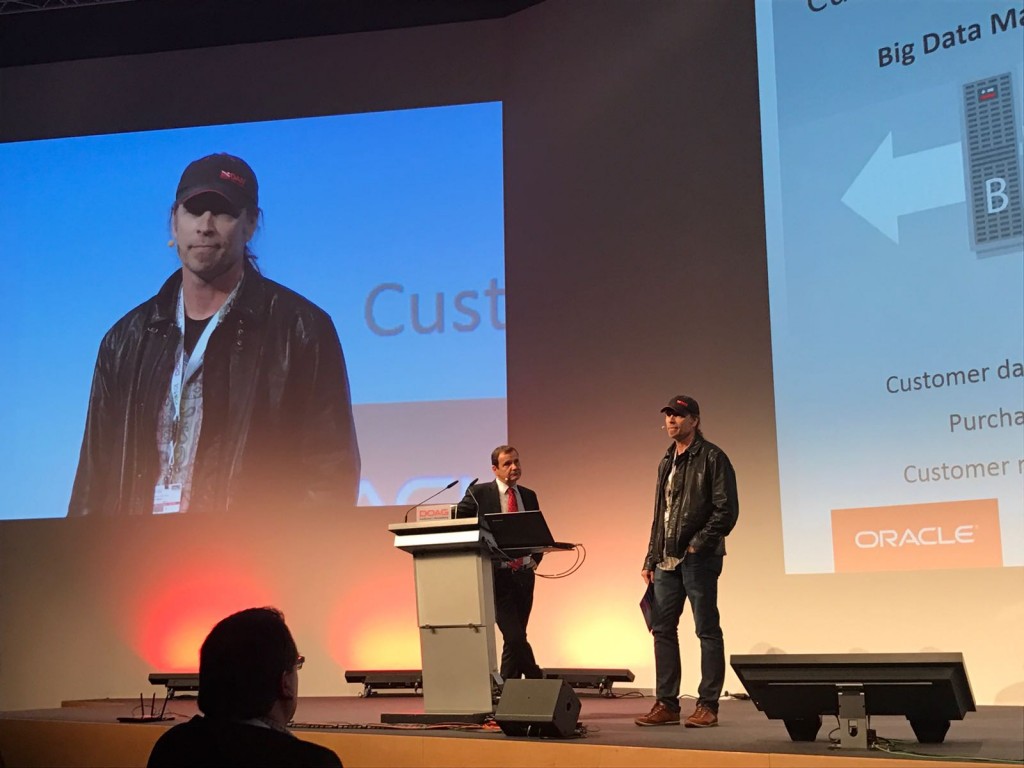 That was fun!
Then I did a couple of technical talks.
The first was on SQL Translation Framework. The second was supposed to be a workshop where I just logged on to a system and ran through some of my scripts for controlling execution plans. Unfortunately the computer gods were not with me and I had to fall back to power point instead. So I did an abbreviated version of my Controlling Execution Plans (without touching the code) talk instead.
Anyway, I had a great time. Please let me know if you have any questions.